Kravitz Design
http://www.kravitzdesign.com
ABOUT
For nearly two decades, Lenny Kravitz has been widely recognized as a creative visionary, both as a successful musician and a style icon known for influencing generations. Kravitz views his life, work, and art as an integrated whole, united by a commitment to visual expression fostered by his lifelong experience with design and fashion. Kravitz's desire to expand his creative energies beyond making music led him to found Kravitz Design Inc. The firm provides commercial and residential design services as well as specializing in product development and branding. Located in New York's Soho neighborhood, the Kravitz Design studio is meant to be a place for experimentation and boundary-pushing, for challenging the limits of what's expected. The members of Kravitz's design team share his vision and attention to detail, and their strong working dynamic has been developing since they all met, more than a decade ago. They collaborate with Kravitz at every level of a project, employing a diverse range of expertise in the field. All of Kravitz Design's interiors and products are reflective of Kravitz's eclectic global lifestyle, and its team members possess a unique talent for translating his multi faceted influences into one unified vision. The Kravitz Design aesthetic translates well to a diverse set of circumstances through its use of superior materials, unusual textures, and classic compositions. The firm believes design should be used to improve life, capture fantasy, and inspire. The environments created by Kravitz Design are provocative and modern and, above all, soulfully elegant. Kravitz Design touts a portfolio of noteworthy ventures, with a range that includes chandeliers for Swarovski Crystal Palace Collection, suites at the SLS Hotel Miami Beach and a two story penthouse recording studio at the Setai Hotel and Residences. Most recently Kravitz Design Inc. has undertaken the creative vision for the downtown Miami 47-story bay front condominium project, Paramount Bay as well as a collection of ceramic tiles for Lea Ceramiche called Goccia and the re-interpertaion of the Mademoiselle chair for Kartell.
PHOTOS
ON TOUR
| Date | City | Venue |
| --- | --- | --- |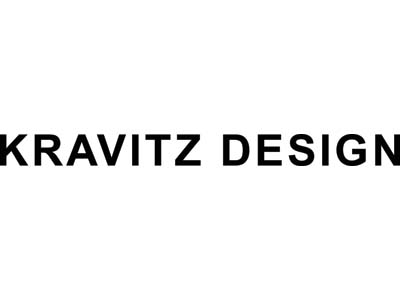 PRESS KIT
You must be signed in to view this information.
PRESS RELEASES
You must be signed in to view this information.
---