Coheed and Cambria
http://www.coheedandcambria.com/
ABOUT
Over the past 10 years, Coheed and Cambria—singer-guitarist Claudio Sanchez, guitarist Travis Stever, bassist Zach Cooper and drummer Josh Eppard—have distinguished themselves as among the most gifted storytellers in rock. Sanchez's 'The Amory Wars' narrative—spun out across their five previous studio albums which together have sold over 2 million copies in the United States alone—is a good vs. evil science-fiction epic that's become to Coheed and Cambria fans something like what The Wall and Quadrophenia were to previous generations. Coheed and Cambria seized on the momentum this year with the October 9 release of The Afterman: Ascension, volume one of their remarkable new double album. Volume two, titled 'The Afterman: Descension' will follow on February 5, 2013. The Afterman: Ascension debuted at #5 on the Billboard album charts, and sold more than 50K albums in its first week.
ON TOUR
| Date | City | Venue |
| --- | --- | --- |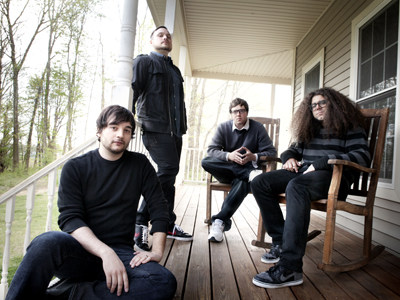 PRESS KIT
You must be signed in to view this information.
PRESS RELEASES
You must be signed in to view this information.
---