Christopher Owens
http://www.christopherowensonline.com
ABOUT
There were questions I was frequently asked when I first met the press. "How are you handling this overnight success?" "How does it feel to do these tours and meet people all around the world?" Questions I often found impossible to answer. As someone who communicates through songwriting this is a record that is very much an account of those days and how I was, in fact, feeling. Lysandre could easily be mistaken as an album about a love affair and the girl I fell in love with. But it's much more then that. While love inspired me to write "Lysandre's Theme" - and the album closes with this encounter- it also tells a story: the story of a writer in a band who suddenly finds himself facing the reality of a first tour and everything that entailed; from writing alone at home, to suddenly being in a band preparing for their first out of town shows. It's a personal account. My account. Not that of a band or what the world might have seen. This is some of what I was feeling. A little window into my soul. After leaving Girls and deciding to try to work in an even more personal manner then I had before - not as a member of a band-this seemed perfect. It's my story and it should be told like this. Personally. I feel like this is the most focused effort I've ever made musically; telling a story from one song to the next in order of occurrence, making the album almost like one long song. A little bit like a musical. I'm very proud of it and happy it worked so well. I'm pleased to be able to share it with the world; its story, its music, its universal and classic themes. It's a coming of age story, a road trip story, a love story. It's a moment in time that has been captured and brought to life through art. For you, for me, for us. For what it's worth.
ON TOUR
| Date | City | Venue |
| --- | --- | --- |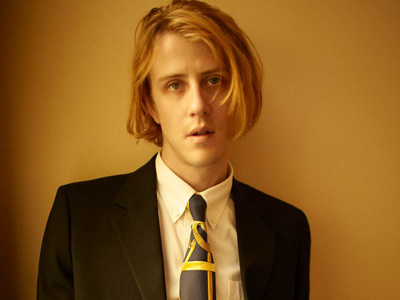 PRESS KIT
You must be signed in to view this information.
PRESS RELEASES
You must be signed in to view this information.
---