Talib Kweli
http://www.talibkweli.com
ABOUT
Hip-hop luminary Talib Kweli will release his 5th solo studio album Prisoner of Conscious on April 23, 2013 via Javotti Media/Capitol/EMI Caroline. Nearly 20 years into his prolific career, this Brooklyn, NY native stands as one of the most gifted lyricists, acclaimed rappers and in-demand performers in music today. His latest effort, Prisoner of Conscious, ushers in a new artistic chapter for Kweli – one that embodies his exceptional musicality and robust creative vision while aiming to give everyone something to relate to. The dynamic collection of songs, colored with live instrumentation, was born from Kweli's desire to expand past his reputation for making heavy socio-political statements into more of a personal realm. Prisoner of Conscious, an uplifting album that savvily explores universal life experiences that we all share, slowly came to life over the course of four years. Kweli steadily worked on the songs while continuing to put out music at his typical breakneck speed, which included releasing his solo album Gutter Rainbows, performing Black Star shows with Mos Def, teaming up with DJ Hi-Tek for their Reflection Eternal album Revolution Per Minute and flexing his genre-bending abilities with Idle Warship and Habits of the Heart, a collaboration with Res. Finished off with production work from J Cole, RZA, Symbolic One (Kanye West) and Sean C and LV (Jay-Z) and an impressive list of guest features, Kweli's new album is finally ready to be unveiled. From its stark Busta Rhymes-guested and RZA-produced "Rocket Ships" to the breezy "Favela Love," featuring crooning from Brazilian singer and actor Seu George, Prisoner of Conscious is Kweli re-invigorated and better than ever.
ON TOUR
| Date | City | Venue |
| --- | --- | --- |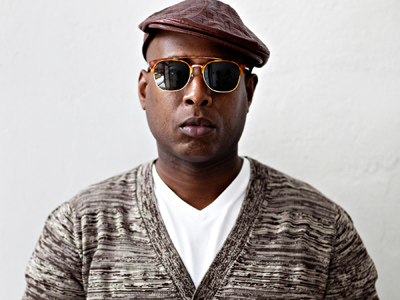 PRESS KIT
You must be signed in to view this information.
PRESS RELEASES
You must be signed in to view this information.
---