Blood Orange
http://bloodorangeforever.tumblr.com/
ABOUT
Dev Hynes has made a name for himself as one of the most exciting voices creating and producing music right now, and has just released his sophomore album as Blood Orange entitled Cupid Deluxe via Domino Records. Hynes' skills as a songwriter, multi-instrumentalist and producer shine on Cupid Deluxe, one of the most talked about releases of the year which features guest appearances by David Longstreth (Dirty Projectors), Caroline Polachek (Chairlift), Samantha Urbani (Friends), Clams Casino, and many more. Cupid Deluxe is the follow up to Hynes' debut as Blood Orange, 2011's Coastal Grooves. Since that album's release, Hynes has written and produced music for the likes of Solange, Sky Ferreira, MKS, and more. Cupid Deluxe shows a more expansive aural palate than its predecessor while retaining the pop sensibilities that Hynes has showcased since his days in Test Icicles and Lightspeed Champion.
PHOTOS
ON TOUR
| Date | City | Venue |
| --- | --- | --- |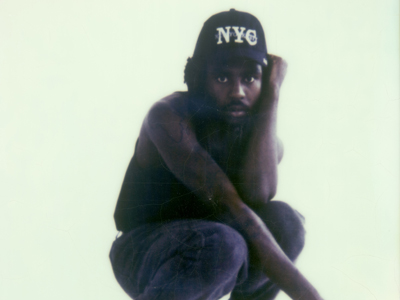 PRESS KIT
You must be signed in to view this information.
PRESS RELEASES
You must be signed in to view this information.
---