Better Than Ezra
www.betterthanezra.com
ABOUT
To say the past 25 years have been 'Good' for New Orleans-based rock band Better Than Ezra would be an understatement. The band have been selling out venues across the country since forming at Louisiana State University in 1988 where the band started touring on the Southern college circuit. They quickly became a staple in the '90s pop/rock scene with their hits "Good," "Desperately Wanting," and "At the Stars." In 2001, Better Than Ezra released the critically acclaimed Closer, followed by Before the Robots in 2005. The latter featured the hit "Juicy," licensed by several commercials and brands, was also featured in the promotional advertisements for the popular ABC television series Desperate Housewives. Better Than Ezra will release their eighth studio album produced by Grammy nominated producer/mixer Tony Hoffer (Fitz and the Tantrums, M83, Beck, Silversun Pickups) and is slated for a summer 2014 release.
ON TOUR
| Date | City | Venue |
| --- | --- | --- |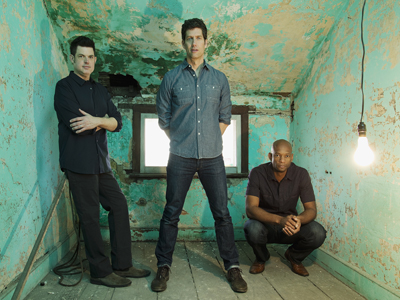 PRESS KIT
You must be signed in to view this information.
PRESS RELEASES
You must be signed in to view this information.
---